Founded in 1943, Scemama SA is a family business (third generation) located in Biel in canton Bern.
We are specialized in buying and selling new and second-hand swiss high precision machine-tools. As the following conventional brands: Ewag, Schaublin, Agathon, Kellenberger, Tschudin, Studer, Wahli, etc… and CNC: Tornos, Schaublin, Mectron, Doosan, Tsugami, Star, Citizen, you can buy our stock.
Each machine is controlled by our specialists. It is also possible to perform an overhaul or a complete overhaul in our workshops.
Our department machinery and accessories for watchmaking, medical and fine mechanics, occupies an important place in our exhibition halls of 6,000 m2
Scemama SA is official importer for Switzerland in the range of drilling, milling and tapping machines Cincinnati. Also official reseller machining centers Mectron and Schaublin Pliers. In addition we manufacture Tolerator devices, and Filtor Convector.
With over 76 years experience in the field of machine tool, we are particularly attentive to the desires and needs of our customers and our team will be happy to answer all your questions and requests for purchase, sale and servicing of machines.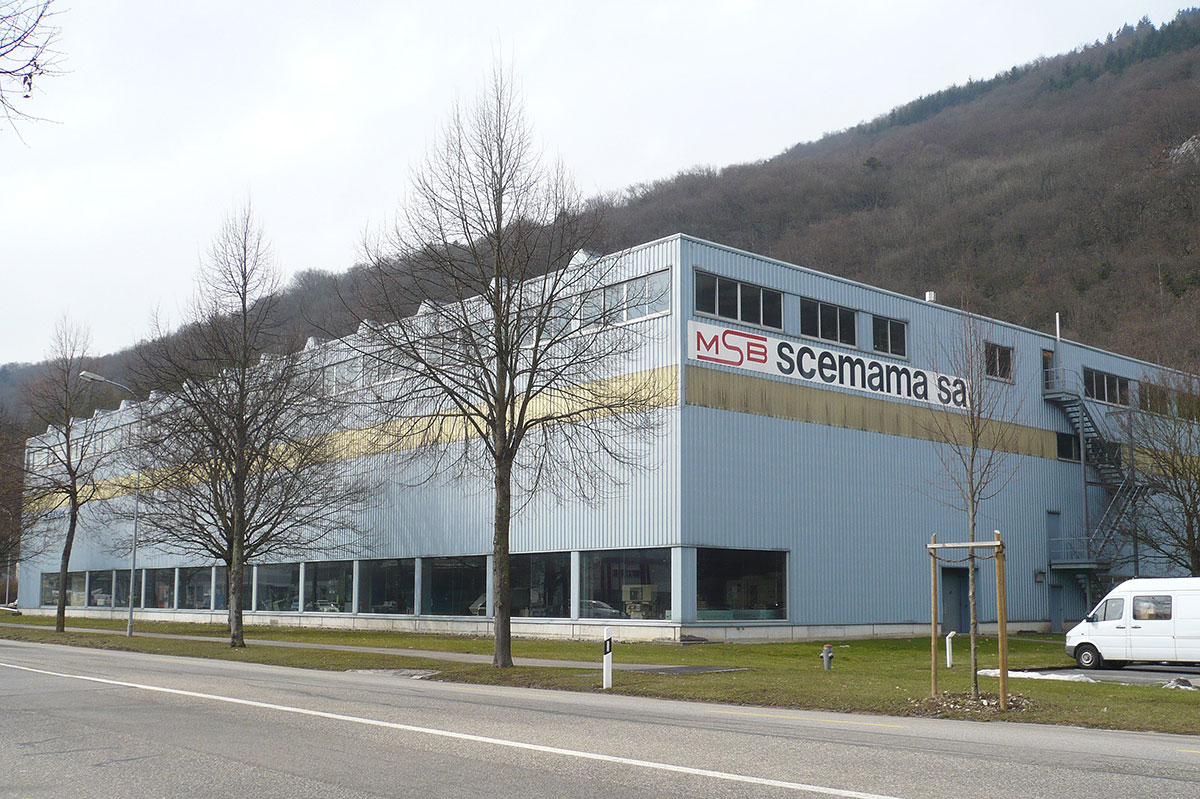 Address
Route de Soleure 145
2504 Biel-Bienne
Switzerland
Tél +41 (0)32 344 20 60
info@scemama.ch
Hours
Monday: 07:30 – 17:00
Tuesday: 07:30 – 17:00
Wednesday: 07:30 – 17:00
Thursday: 07:30 – 17:00
Friday: 07:30 – 17:00